LOFTS - EXTENSIONS - CONVERSIONS

Renewable energy is greener, cleaner and in many cases, cheaper.
We are able to offer our customers a range of residential renewable energy options to make your home more energy efficient and environmentally friendly.
Green Group Construction specialises in the design, supply, installation and commissioning of renewable heating systems for domestic, commercial and industrial applications. Our installations are not only sustainable and cost-effective but also help reduce carbon emissions.
We install and repair the following types
of renewable energy:
• Solar Panels (Flat Plate & Evacuated Tubes)
• Biomass Boilers (Commercial and Domestic)
• Biomass Energy Cabins
• Log Boilers
• Air Source Heat Pumps
• Ground Source Heat Pumps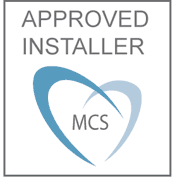 MCS Solar Installers
MCS accreditation is the benchmark for competent and customer orientated solar installers. You will require a full on-site inspection of your home for a quotation, simply because solar panels are not a one size fits all technology.
Getting Started
The first step in every relationship is our free solar consultation, from there we personalise our service to deliver exactly what you need from planning, system design and financing to installation and ongoing system monitoring and maintenance.
Tax-free, inflation-linked income
Under the government-backed Feed-in Tariff scheme, as a homeowner installing PV you will receive a tax-free payment for all the energy that your system generates for the next 25 years. Once your system is installed, the electricity it produces can be used in your home to power your appliances, significantly reducing your energy bills.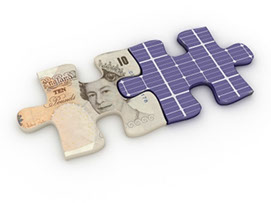 Invest in Solar
Investing in a solar power system
for your home means you will be
getting paid for producing electricity,
which you can use for free.
This provides a great return on the
initial cost of the panels. You also
protect yourself from rising energy costs
How does investing in solar work?
Up to eighty per cent of the homes in the UK have the potential to generate solar power. Some homes can produce more electricity than others.
An average installation will cost around eleven thousand pounds. The panels will have paid for themselves within ten years. After that, any income is pure profit. If inflation and the cost of electricity continue to rise, the payback time will be even shorter. By investing in solar yourself it means that you completely own your system and therefore all of the earnings from the energy that it produces
Protect against future energy price increases by generating your own energy you can future-proof yourself against rising electricity bills. As prices continue to increase, your savings will be greater.
Renewable Energy
Contact
Green Group Construction
422A Upper Richmond Road West
Sheen
London
SW14 7JX


LOFTS - EXTENSIONS - CONVERSIONS